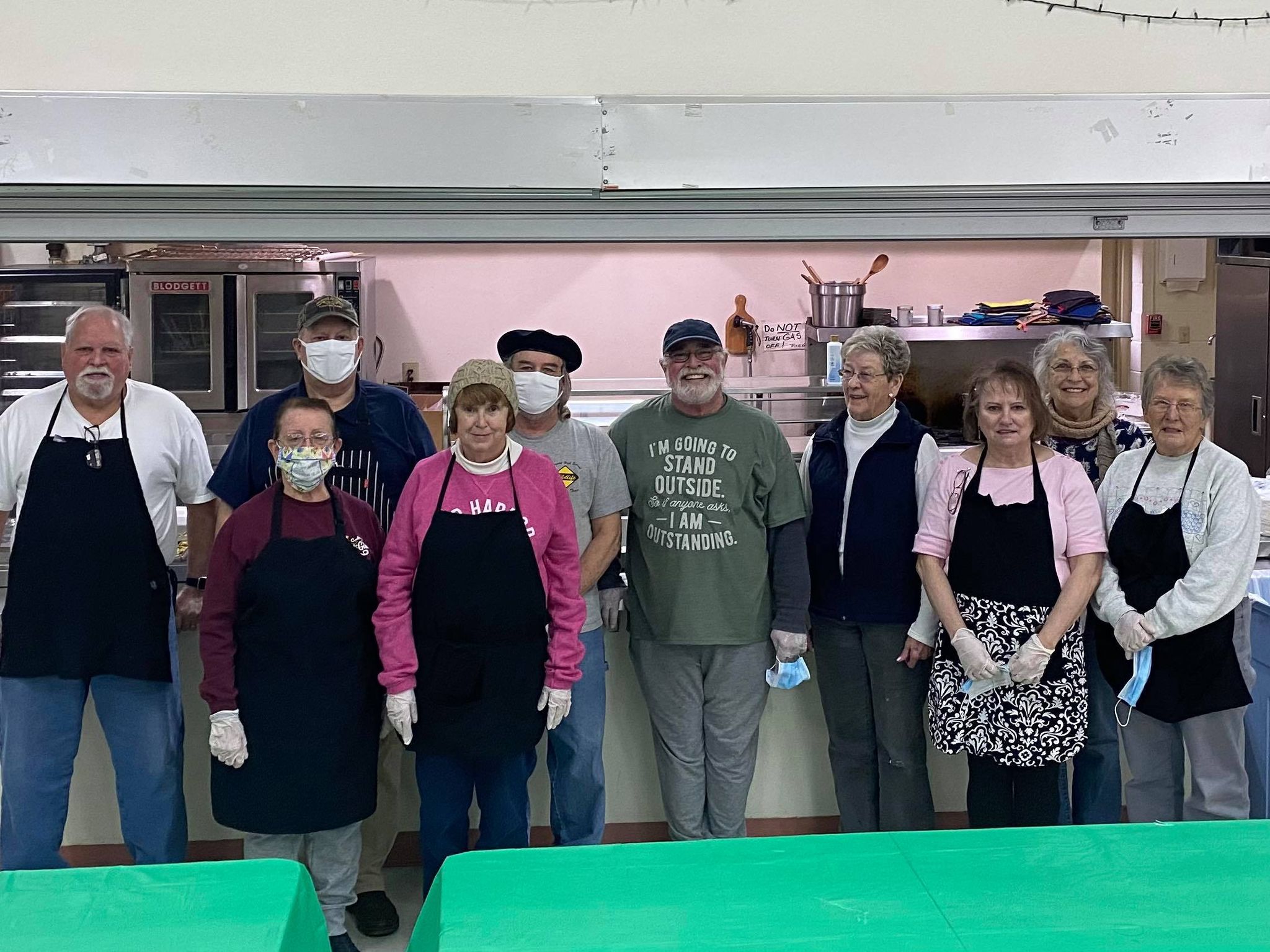 Murphy First Baptist Church provides a wonderful free lunch to anyone willing to come to the Fellowship Hall on Mondays from 10:00 AM to 12:30 PM. There is a dedicated group of volunteers that work each week. Members are encouraged to volunteer to help cook, clean, socialize, and have a good time in the Lord.
At the present time, we are serving over 100+ people every Monday. Any donations or ministry assistance would be appreciated.
The lunches are served in our Fellowship Hall, located in the back of the church building.